South east law firm Thomson Snell & Passmore is proud to announce a host of internal promotions at the start of its new financial year, demonstrating the firm's commitment to the organic growth. These promotions include five partners, one senior associate, five associates and five newly qualified solicitors across both the corporate and commercial and private client practices. In addition, there are four business services staff promotions.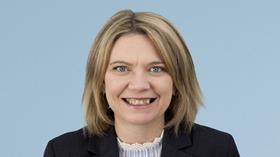 The commercial property team – this year's winner of Commercial Property Team of the Year Award at the Solicitors Journal Awards – is strengthened by the promotion of Sarah Easton to equity partner. Sarah has been with the firm for over seven years and specialises in a range of property matters, from portfolio and estate management, through to advising on all aspects of property financing. She will work closely with the head of the team, Richard Ellard, to build on the practice's growth and success. The team also expands with the addition of two newly qualified solicitors, Catherine Linsell and Nicole Priestley.
Rebecca Swain becomes the firm's seventh female equity partner, in the residential conveyancing team, one of the largest property teams in the south east with this specialism. She advises clients on numerous matters from buy-to-let purchases and mortgages to residential lease extensions. During her 18 years at the firm, Rebecca's experience and management has boosted the development of the team which undertakes a broad range of conveyancing matters, from freehold and leasehold sales and purchases, to lease extensions and lease enfranchisement.
In the dispute resolution team Chris Kirby-Turner leads the way with his promotion to partner. Having joined the firm as a trainee in 2006, Chris has built up his dispute resolution practice within the firm's construction and engineering team, where he regularly acts on contentious matters in the construction sector. This is a compelling example of Thomson Snell & Passmore's dedication to nurturing its legal talent to create future leaders at the firm. Amy Wilford, James Woods and George Boddy have also been promoted to associates, with Amy and James' expertise in contentious probate and trust disputes, and George's specialism in construction and engineering disputes, strengthening the team's breadth of expertise.
The firm's clinical negligence and personal injury practice is bolstered by James Cahan's promotion to partner. James has been instrumental in shaping the practice with high profile successes for the firm's clients. His specialism in clinical negligence has been acknowledged by his admission onto the prestigious AvMA Specialist Clinical Negligence Panel. Additionally, Oliver Chapman has been promoted to senior associate, and George Lilley and Josie Hill join the team as newly qualified solicitors.
Within the private client group, Desmond O'Donnell has been promoted to partner in the family team. His practice encompasses a wide range of family matters from divorce through to domestic violence, providing clients with pragmatic legal advice in the face of emotive and difficult challenges.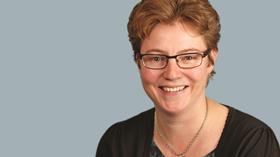 Sue Boerlage, who specialises in all areas of non-contentious probate, was promoted to associate in the private client team. The team also welcomes Tom Bradfield who joins as a newly qualified solicitor and will work with the tax planning team.
Faye Cooke will become an associate in the corporate and commercial team. She advises her clients on a range of matters, including mergers and acquisitions, joint venture agreements and commercial contracts.
Within the firm's business services, James Ward, dispute resolution lawyer and compliance manager has been promoted to head of risk and compliance; James Hadaway, currently a technical consultant, will become IT manager; Jennifer Swan will become a HR manager; and Jenna Cooper has been promoted to senior marketing and business development executive.
James Partridge, senior partner at Thomson Snell & Passmore, comments: 'We would like to extend huge congratulations to everyone for their well-deserved promotions. This is a testament to the hard work and dedication demonstrated by all our staff, and signals an incredibly positive start to the new financial year. As we approach our 450th anniversary we place more emphasis than ever on investing in the organic growth of our legal talent who will become the future leaders of Thomson Snell & Passmore. Our generations of clients have complete trust that the firm continues to serve their commercial and personal needs.'