What lawyers need to look out for over the next 12 months
Shooting JR
The government should take delivery of the Faulks report on judicial review any day now. Former Tory justice minister Lord Faulks, who chaired the independent review, said he was not planning to publish all the evidence he received in full. Fortunately, many respondents went public anyway. Now, the burning question is: will the review panel agree with the overwhelming evidence submitted in support of leaving the current process alone? Lord chancellor Robert Buckland says any proposals will emerge in the spring.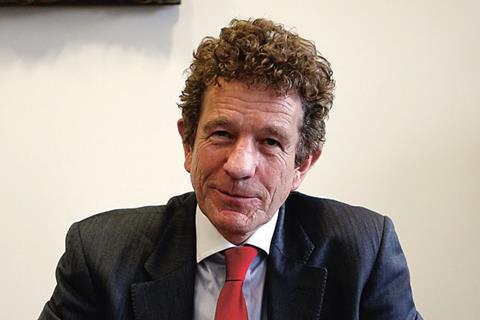 Human story
In another piece of the government's constitutional reform jigsaw, Sir Peter Gross is due to publish his report on updating the Human Rights Act over the summer. The review will focus on three areas: the relationship between the domestic courts and the European Court of Human Rights; the HRA's impact on the relationship between the judiciary, executive and parliament; and the implications of the way in which the act applies outside the UK. Whatever the findings, we can expect a lively debate on the 1998 act – including within the review team itself. Resignations and the prospect of a dissenting minority report cannot be ruled out.
House of cards?
Conveyancers can expect a continuing surge of homebuying activity in England in the weeks leading up to 31 March, when a temporary cut to stamp duty comes to an end. Mortgage approvals are running at their highest for 13 years. A similar 'tax holiday' in Wales ends in July (though the Welsh government dealt a blow just before Christmas by increasing the tax payable on residential properties). The conveyancing market regained its footing following the spring lockdown, according to Search Acumen, which tracks the market based on analysis of Land Registry data. July was the busiest month. What remains to be seen is whether the market slows once more as the full economic impact of Covid-19 starts to hit aspiring homebuyers.
Not sustainable
An independent review led by Sir Christopher Bellamy QC, a former judge, will report back to the government later this year on the long-term sustainability of the criminal legal aid market. The Commons justice select committee and the Westminster Commission on Legal Aid, which conducted their own inquiries into sustainability, are expected to publish their reports before then.
Pandemic lesson
Devolution of the justice system is expected to return to the agenda after Covid-19 stalled Welsh government plans for discussions with Westminster. The Commission on Justice in Wales called for full legislative devolution of justice, publishing a 556-page blueprint in October 2019. A year later, Lord Thomas of Cwmgiedd, who chaired the landmark review, said grappling with Welsh law in daily life as a result of Covid-19 had made people more conscious of devolution.
Budgets squeeze
In-house lawyers predict they will be dealing with significantly slashed internal and external legal budgets as businesses begin to recover from the pandemic. Extensive research carried out by global firm DLA Piper found that in Asia, in-house teams were reportedly hiring more junior lawyers from external firms to fill head of legal and general counsel vacancies. That is because they no longer have the budget to hire senior professionals. Expect to see a similar trend in the UK, where in-house lawyers will undoubtedly be asked to do more for less.
Rate relief
This should be the year we finally see a rise in the guideline hourly rates (GHRs) awarded by the courts. These have remained stagnant since 2010. A special working group of the Civil Justice Council, which has been diligently gathering evidence from costs judges and other sources, published a draft report on the topic last Friday, recommending 'modest' increases.
Put to the test
After a decade in the planning, the Solicitors Qualifying Examination will officially come into force on 1 September, with the first assessment scheduled for November. The introduction of the so-called 'super-exam' marks the biggest change to legal education in almost 20 years. The new qualification route will eventually replace the Legal Practice Course and consist of two centralised exams – SQE1 and SQE2 – along with two years of qualifying work experience. The shake-up continues to prove controversial. Some lawyers fear it will lower standards and create a two-tier profession.
False dawn fear
The Law Commission is expected to recommend changes to financial crime laws this year, after a three-year review by the Ministry of Justice proved inconclusive. The body will consider whether legislation around corporate criminal liability needs to be reformed to make it easier for enforcement agencies to prosecute crimes such as fraud, money laundering and false accounting. No date has been set for the conclusion of the review, amid suspicions the government is intent on kicking reform into the long grass.
Sex and the City
Magic circle firm Freshfields Bruckhaus Deringer welcomed its first female senior partner on 1 January, ushering in a new era for the firm. Georgia Dawson, formerly Asia managing partner and leader of the Asia dispute resolution practice, was elected senior partner in September. Freshfields is the only magic circle firm run by a woman. Dawson – who has succeeded current senior partner Edward Braham – said the support from the profession since her appointment has been 'overwhelming'. As well it might be, in a sector which still has much to do on gender equality. One hopes it will not be too long before Dawson's feat is emulated elsewhere in the elite echelon.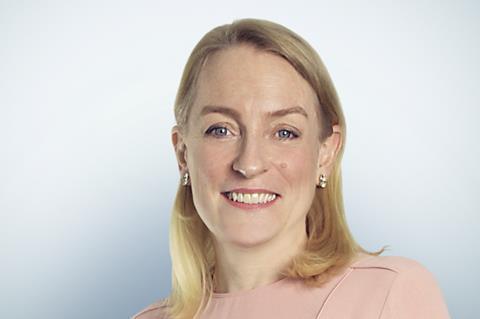 No room at the Inns?
Commercial chambers will fund criminal law pupillages that would otherwise have been cancelled this year due to Covid-19. Under a scheme administered by the Bar Council, at least eight commercial chambers will pay for criminal pupils to complete their training. It is nevertheless feared that the supply of pupillages as a whole will shrink in 2021 as a result of the pandemic. To combat this, the regulator has relaxed rules around its new pupillage timetable to allow chambers to recruit pupils until August 2021, as opposed to early May.
Out-of-office message
'Covid-19 is reinventing law firm offices as hubs for teamwork and socialising,' the Financial Times declared last October. 'Statement buildings and workplace perks look out of date as more lawyers take their work home full-time.'
This headline came in the wake of a doomed government campaign to coerce office workers back to their desks, which cynics suggested was aimed at propping up the commercial property sector. Remember 'Go back to work or risk losing your job'?
In truth, this ship sailed on the first wave. It seems vanishingly unlikely that law firm leaders will push back against the homeworking revolution as the crisis eases. Especially when income expended on commercial space can be taken to profit.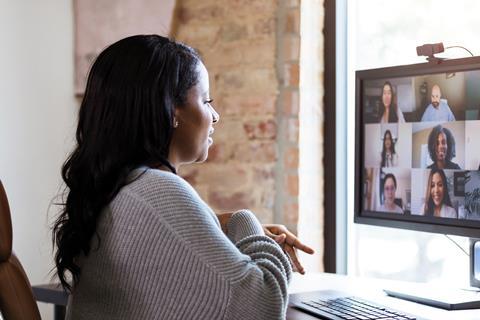 Full of beans
Big Four outfit Deloitte's November acquisition of Kemp Little was the first UK Big Four-related legal merger of any size for almost 20 years. The beancounters clearly mean business – as if we didn't know already. Expect other members of the quartet to follow suit with their own bolt-ons in 2021.
Fix is in
The long-awaited extension of fixed recoverable costs could finally become a reality in 2021. The government is expected to impose fixed costs on most civil claims valued up to £100,000, except for clinical negligence claims and cases deemed too complex.
Experts have suggested the Ministry of Justice could make a policy announcement in October, in response to recommendations from Sir Rupert Jackson in March 2019. However, this is dependent on staffing issues in the department and whether civil service priorities lie elsewhere.
Recovery position
The Court of Appeal will hear an appeal on fee recovery for low-value claims that could affect millions of similar settled cases. In October 2020, the High Court ruled in Belsner v CAM Legal Services that the claimant had not given her informed consent for her former personal injury solicitors to deduct money from her damages. The case examines what understanding a client should have of funding arrangements they have signed with their solicitor. The defendant firm says it will challenge the decision.
Raising the threshold
The Ministry of Justice is expected to set live the new claims portal for RTA claims under £5,000 from April. The new system was delayed by a year at the peak of the coronavirus first wave but government officials insist this deadline will be met. The portal will coincide with implementation of the Civil Liability Act, reducing whiplash compensation tariffs and also increasing the small claims limit to £5,000 – effectively removing the recoverability of legal costs for all claims that come under this figure.
Exit strategy
Legal comprises one of a handful of services that feature in the Brexit trade deal agreed last month – something of a lobbying triumph for the Law Society. But, as Gazette columnist Jonathan Goldsmith observed, to understand what has been gained, one also needs to acknowledge what has been lost. Important issues for lawyers, such as the mutual recognition of court judgments, are simply not covered. The deal marks the beginning of what will be convoluted discussions with governments, bars and law societies across the EU, aimed at reinventing a wheel which will doubtless have fewer spokes. The real work is just beginning.
Tech shakeout
We can expect continued buoyancy on the lawtech scene as firms and new model legal services providers step up investments in systems to automate processes. A proportion of the spending will be on systems to replace, integrate or properly implement last year's panic-buys of technology in the face of lockdown. But 2021 will also be the year in which the lawtech industry starts to show signs of maturing from the anything-goes startup era. The signs will include a fall in the number of new startups, a spate of mergers and acquisitions, especially in the overcrowded document search and analysis market – and some casualties as investors pull the plug on further rounds of funding for unprofitable ventures. Those with more robust business models will be looking to tap stock market enthusiasm for technology shares with the sector's first initial public offering.
Smart moves
In spring, the government-funded Lawtech Sandbox is due to go fully live following a three-month pilot testing five innovations. The focus of its work – and of government funding – is likely to be on technology to promote access to justice for individuals and small businesses. Some of the innovations are likely to involve self-executing 'smart contracts' as a way of avoiding the potential for legal dispute altogether. These will be watched with interest by a Law Commission panel set up to resolve remaining uncertainties about the legal status of smart contracts and other innovations based on distributed ledger technology. It is due to report late in 2021.
Private function
The Ryan Beckwith debacle created uncertainty over where the line will now be drawn by regulators on the behaviour of professionals as private individuals. And not just in the law. But the SRA reacted with defiance over future prosecutions, stressing, inter alia, that the High Court in Beckwith expressly limited itself to the circumstances of that case. Perhaps so. But with the regulator understood to be conducting around 140 ongoing investigations relating to alleged sexual misconduct, it will be instructive to observe – also on a case-by-case basis – how it elects to proceed.
Class war
Last month's Supreme Court judgment in Mastercard may herald a new era for the UK's fledgling collective redress regime. As Pinsent Masons warned, however, 'given the complexity of the issues yet to be determined – and the high stakes involved – it may be years before the UK's first antitrust opt-out mass action case is conclusively decided'.
'Activists and do-gooders'
Technically number 22 on this list, and more of a plea than a prediction. We must hope that in 2021 the populist tub-thumpers in government stop defaming lawyers for doing their jobs. In this, sadly, the Gazette travels more in hope than expectation.