The former chief executive of HM Courts & Tribunals Service has been made permanent secretary at the Department for Education, after accepting a temporary role there in the summer.
Susan Acland-Hood moved to the Department for Education in August, leaving Kevin Sadler as acting chief executive of HMCTS. It was initially expected that she would return to the courts service within six weeks.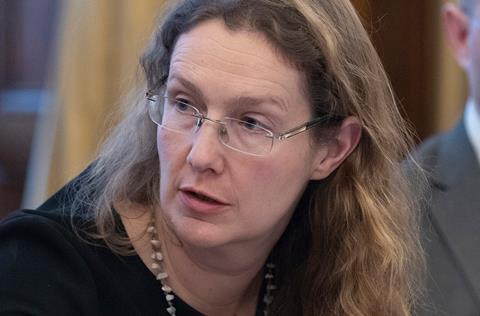 However, Acland-Hood announced today that she is 'honoured and delighted to be confirmed as the [Department for Education] permanent secretary.
'Shaping the department and supporting its committed, brilliant staff to do the best possible job for children, and for student and learners of all ages, has never mattered more,' she said.
Acland-Hood joined HMCTS as chief executive in November 2016, immediately tasked with taking charge of the government's £1bn courts modernisation programme and managing the closure of dozens of courts. Acland-Hood's new role marks a return to the DfE, where she spent two years as director of education funding.
Permanent secretaries are the most senior civil servants in the department and are responsible for the day-to-day running of the department, including the budget.
Secretary of State Gavin Williamson said: 'I want to congratulate Susan on her permanent appointment as permanent secretary here at the Department of Education. Having worked closely with Susan over the last few months, I know she is a great leader and has the skills and experience to really deliver the Government's ambitious agenda to level up education across the country, giving every child an equal opportunity to succeed.'
The Ministry of Justice said Kevin Sadler will continue as acting chief executive of HMCTS and a 'fair and open competition' will take place at some time in the near future.