Listed firm Knights plc has completed another acquisition – this time worth a total of £11.5m – but warned that up to 69 fee earners roles are being assessed.
The company announced today it had agreed to acquire Langleys Solicitors LLP, based in York and Lincoln, for an initial £5.25m in cash and 704,515 shares worth £2.75m. Deferred cash payments coming to £3.5m will be paid in equal instalments over the next three years.
Knights said it will take on 72 fee earners in the real estate and corporate divisions as part of the deal and significantly strengthen its presence in York in particular.
But there are questions over the future of Langleys' legal aid child law business and a volume residential conveyancing business run through a subsidiary of Langleys, Home Property Lawyers Limited. These businesses, which have five and 64 fee earners respectively, are 'included in the transaction perimeter but are non-core to Knights and as such the strategic options for them will be reviewed'.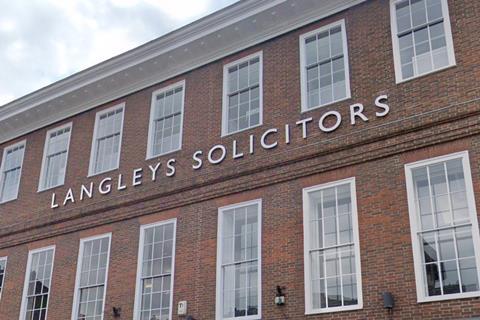 Tim Cross, partner at Langleys, said: 'Now is the right time to join Knights, whose growth journey we have followed in York and elsewhere across the regions. We believe Knights' scale, ambition and ability to invest will enable us to unlock significant growth potential and we look forward to achieving this as part of a larger group.'
In its accounts for the year to 31 March 2021, Langleys reported profit before tax of £2.1m on a turnover of £14.2m.
Around two thirds of the firm's revenue is in respect of the core Langleys business (excluding the residential property and child law businesses). The firm had already been reduced in size recently, after international firm Kennedys bought its insurance law practice and transferred 36 staff last year.
Following full integration, Knights said it expects the core Langleys business to contribute a profit margin of 20% and for the acquisition to be immediately earnings enhancing.
Knights has bought a number of legal businesses outside of London since going public and now operates from 17 offices across England.
Shares in Knights Group Holdings slipped by 0.4% to 394.5p following today's announcement.