Shares in Anexo Group climbed 13% in early trading after the listed credit hire and legal services business disclosed that it could profit from the high-profile VW emissions case.
On Monday this week, Mr Justice Waksman delivered a preliminary ruling that VW subverted key air pollution tests by using special software to reduce emissions of nitrous oxides under test conditions. The High Court judgment applies not only to VW cars, but also to those manufactured by Audi, SEAT and Skoda. VW is considering an appeal.
Anexo's legal services division, Bond Turner, is handling about 8,000 potential claims against VW, a number which the company expects to rise following publicity surrounding the ruling.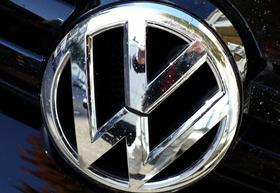 In an announcement to the stock exchange, Anexo notes that VW has settled actions in a number of jurisdictions, with wide variations in damages. In the event of a settlement, Bond Turner would be entitled to claim a percentage of any damages awarded to each of its clients, as well as legal costs. This could have a 'significant positive impact on the group's expectations for profits and cash flow', it said.
Anexo added that it is in 'advanced discussions' with a potential lender to fund associated working capital for the VW cases.
A 20-year-old business founded by barrister Alan Sellers, Anexo floated on the AIM junior market in 2018.