The legal services sector's rush towards the stock market continued today with the announcement of what is claimed to be the largest legal services business to date to float shares.
The Anexo Group, comprising businesses handling different stages of the claims process, will join the AIM market of the London Stock Exchange on Wednesday.
The £110m-valued company aims to raise £25m, with £15m allocated to the company's expansion and £10m for the selling shareholders.
The trickle of legal services providers opting to float has accelerated in recent months, with City firm Rosenblatt the latest to go public and international firm DWF considering an initial public offering (IPO).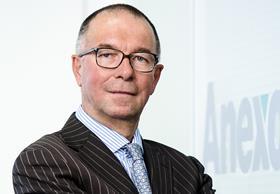 Anexo Group has a specialist credit hire business (Edge) and Liverpool-based legal services provider (Bond Turner), and was founded more than 20 years ago by executive chairman Alan Sellers, who was called to the Bar in 1991 after qualifying as a solicitor. The legal services division was added in 2006 through the incorporation of Armstrongs Solicitors.
'Joining the London Stock Exchange and raising £15m for the company will remove the constraints to enable expansion of our proven model and deliver significant organic growth in the future,' said Sellers. 'There is an ever-increasing UK credit hire and legal claims market opportunity and our focus on impecunious claimants has allowed us to create a business that we believe will scale quickly and generate near-term returns for our new shareholders.'
The company now expects to increase its number of solicitors and legal assistants and set up a new regional office, likely to be in Manchester. More barristers will also be brought in-house to reduce the number of externally instructed barristers.
The legal business has grown to around 200 employees as at April 2018, 127 of which are fee earners. Bond Turner manages the complete claim cycle with a team of lawyers and barristers (both in-house and externally retained) to take a case from initial processing through to a litigated court process.
Anexo says its business model, taking away the need for customers to contact and manage separate advisers, gives it a competitive advantage over rivals in the sector.
Accounts for the 2017 calendar year show a pre-tax profit of £14.6m on revenues of £44.8m.