International firm Ashurst has doubled the size of its bonus pool and is handing out £1,000 rewards to staff, as it predicts a 'relatively strong finish to the financial year'.
The firm said it performed well this year in spite of 'significant market disruption'.
Global managing Partner Paul Jenkins said: 'Over the last year our people have made extraordinary contributions to the business, their teams and our clients during a challenging year with significant market disruption. As a result of a great team effort, we have performed well this year and we predict a relatively strong finish to the financial year.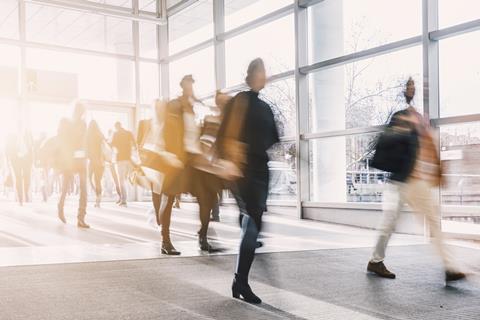 'In recognition of that, we are increasing our bonus pool by 100%, or doubling the size of the existing bonus pool, which will include a one-off reward of at least £1,000 or equivalent to staff. Allocation of the increased bonus pool will recognise high performance across all roles in the firm. We want to thank staff for the contribution to the firm's success this year and we are looking forward to our collective achievements continuing in the year ahead.'
As the end of the financial year approaches, a flurry of City firms have made similar announcements. Linklaters, Clifford Chance and Herbert Smith Freehills have all awarded one-off lockdown bonuses after performing better than expected during the pandemic.