Attorney general Suella Braverman's temporary absence from government for maternity leave has prompted a significant reshuffle at the Ministry of Justice.
Braverman made history last week by becoming the UK's first cabinet minister to take maternity leave whilst in office.
The Attorney General's Office announced that solicitor-general Michael Ellis QC MP would be attorney general during her maternity leave. Justice minister Lucy Frazer QC MP would return to the office of solicitor general.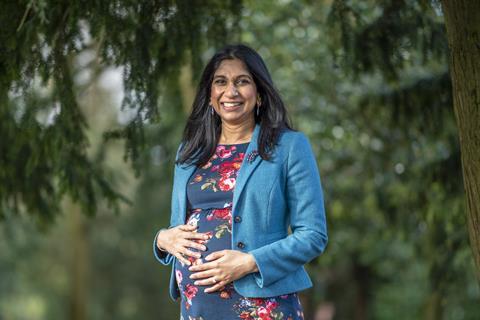 Following Frazer's temporary absence from the Ministry of Justice, her prisons brief has been given to Alex Chalk MP, a former member of the commons justice select committee.
Chalk's legal aid brief has been handed to the MoJ's Lords spokesperson, Lord Wolfson of Tredegar QC. Lord Wolfson takes on the legal brief in what is a significant year for the sector – the government will soon begin consulting on the legal aid means test and the government will have to respond to the independent review into criminal aid when the review, led by Sir Christopher Bellamy, reports back.
The government rushed the Ministerial and other Maternity Allowances Act 2021 through parliament to allow Braverman to take maternity leave, otherwise she would likely have had to resign.
Less than a week after she became the first 'Minister on Leave', she announced – on International Women's Day – the birth of her daughter.