A barrister has been suspended from the company she founded after engaging in a Twitter conversation about the name of the Duke and Duchess of Sussex's new baby.
The Family Law Cafe said it has suspended Joanna Toch with immediate effect pending an internal review. Toch, who was called to the bar in 1988, founded the company in 2017 as a 'hub' for family law cases.
The suspension follows comments Toch made on Twitter concerning the name of Harry and Meghan's new daughter, Lilibet 'Lili' Diana Mountbatten-Windsor. Responding to journalist Julie Burchill, Toch said: 'No Doria? Don't black names matter?'. The remark - which Toch subsequently apologised for - apparently refers to the Duchess of Sussex's mother, Doria Ragland.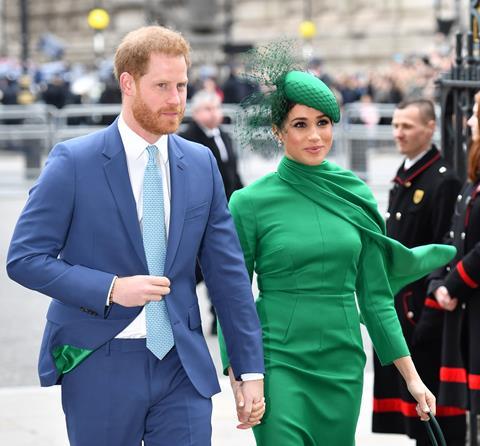 Burchill - to whom Toch was responding - had attracted widespread criticism by posting: 'What a missed opportunity. They could have called it Georgina Floydina!'.
In a public statement, the Family Law Café said Toch's comments were 'offensive, unacceptable and highly contradictory to the inclusive manner in which FLC has always and will continue to work with members of all communities in managing the challenges of matrimonial and family disputes'.
This morning, the Family Law Bar Association (FLBA) said: 'Comments on Twitter about the Sussexes' newborn baby have been brought to our attention. As one of the individuals is a member of the family bar we have written to the individual and are referring the exchanges to the Bar Standards Board, the Bar Council and other relevant bodies.
'We make it clear that FLBA condemns the comments by the individual which are completely inappropriate and have no place in our society. Racism of any kind cannot be tolerated and cannot be justified as a "joke".'
Black Women in Law, a legal network established last summer, called upon lawyers 'to challenge racism when they see it and when they hear it' including on social media, in places of work, in courts, in the justice system and in social circles.