Telecoms giant BT has invested £2.7m to set up its first legal hub in Northern Ireland, creating up to 30 commercial lawyer jobs over the next four years.
Announcing the news today, Leeanne Whaley, transformation director for legal at BT, said 'As one of Northern Ireland's largest investors and employers, BT is delighted to be establishing its first legal hub in Belfast, which will continue to offer high-quality legal expertise to colleagues across the BT Group.
'Northern Ireland offers highly educated and experienced legal talent so it was an ideal choice to set up our new hub here and we at BT are excited to recruit this talent into our legal team.'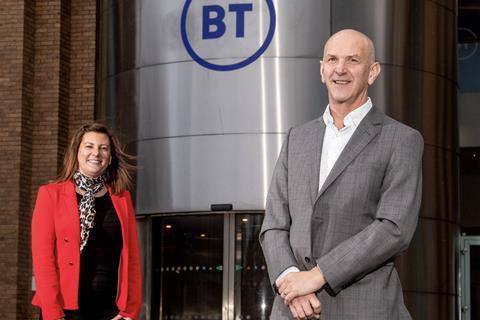 Invest NI provided strategic business advice to BT and offered £240,000 towards creating the 30 new jobs.
George McKinney, director of technology and services at Invest NI, said: 'Northern Ireland is increasingly being recognised as a leading location for innovation in the legal sector. Our teams in Northern Ireland and Great Britain worked closely with BT to secure this investment by offering expert insight into our growing legal services sector and the talent we have to offer, along with financial support for the new jobs. Once all of the jobs are in place, they will contribute almost £1.4m of additional annual salaries to our local economy.'
BT Group, which employs over 100,000 employees in 62 countries, has been looking at ways to rationalise structures across the company. Its alternative business structure, BT Law, was acquired by international firm DWF last year.