In a surprise announcement, the former justice minister Robert Buckland QC MP was tonight named as lord chancellor and secretary of state for justice in Boris Johnson's cabinet. Buckland, MP for Swindon South, was called to the bar in 1991. He practised in criminal and planning law.
Buckland took silk when he joined David Cameron's government as solicitor general in 2014. He was appointed as minister of state at the Ministry of Justice in May following the promotion of Rory Stewart MP to international development.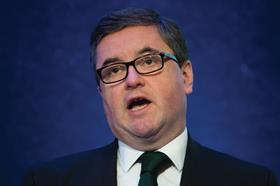 The appointment will surprise some pundits as Buckland was a strong supporter of remain in the 2016 referendum. He later wrote to constituents: 'I feel strongly about the need to uphold the result of the referendum. It cannot be ignored.'
Buckland's predecessor, David Gauke MP, tweeted: 'This is a good appointment. Not a solicitor, merely a barrister, but this will go down well.' The Criminal Bar Association said: 'We look forward to continuing our work with you on the crisis in the criminal justice system.'
Buckland is no stranger to the issues facing criminal justice. After chairing a diverse panel made up of the profession's major representative bodies to promote and coordinate lawyers' voluntary efforts in 2017, Buckland stressed to the Gazette that pro bono is not a substitute for legal aid. He has also worked to promote the importance of public legal education.
In another announcement this evening, Downing Street confirmed that Geoffrey Cox QC MP would remain as attorney general. Cox, called to the bar in 1982, was appointed in July 2018.