Justice campaigners have handed a petition with almost 600,000 signatures to lord chancellor Robert Buckland and home secretary Priti Patel opposing the government's controversial protest bill, which continues its passage through parliament this week.
The Police, Crime, Sentencing and Courts Bill begins its report stage today. Civil liberties group Liberty announced that a mass petition with almost 600,000 signatures was delivered to ministers, 'demonstrating the strength of public pushback' to the proposed legislation.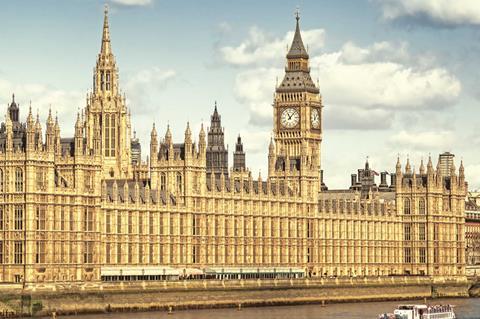 The petition was coordinated between human rights groups, environmentalists, Gypsy, Roma and Traveller advocates and other charities.
Liberty director Gracie Bradley said: 'Opposition to the government's dangerous proposals is growing in strength as people begin to understand how much this legislation would undermine fundamental rights. Those in power must listen to the chorus of opposition they are facing and scrap these plans.'
The Joint Committee on Human Rights has flagged up several concerns with the bill. The committee urged the government to remove clauses that impose tougher sentences on protestors amid concern that innocent people could be hauled before the courts. It also warned that the bill's unauthorised encampments clauses could have a disproportionate impact on the human rights of Gypsy, Roma and Traveller communities.