A former senior clerk at a major London chambers has appeared in court for siphoning £130,000 from the office account.
Mathew Kesbey, former senior clerk at Great James Street Chambers, appeared at Highbury Corner Magistrates' Court yesterday afternoon. It was reported that Kesbey – who was unrepresented – pleaded guilty to one count of fraud by abuse of position and will be sentenced at Wood Green Crown Court.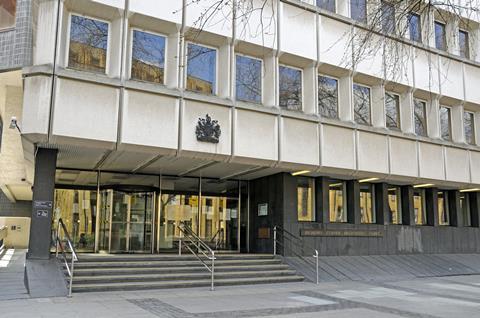 The Gazette understands that Kesbey set up a bank account in 2020 to give the impression that a tradesman was being paid for refurbishment work at Great James Street Chambers during lockdown. In reality, the money - totalling around £132,000 - was entering his own bank account.
The fees clerk alerted the set's management committee when large sums were found to have been paid. Kesbey was subsequently suspended and dismissed from Great James Street Chambers last September.
The Gazette understands that the chambers was forced to sell its building near the Old Bailey as a result of the fraud, with head of chambers Alun Jones QC bearing most of the financial burden. The set subscribed to a virtual office plan at serviced offices in central London last year.