Staff at Norton Rose Fulbright will be able to book desks, access catering and check public transport updates via a workplace app once lockdown has been lifted, the international firm has announced.
The workplace management app is due to be operational from October and aims to be a 'one-stop-shop solution to managing the safe transition to hybrid working'. The app – which staff will be able to access on their work mobile phones – will allow people to digitally book desks and meeting rooms, helping the firm manage capacity.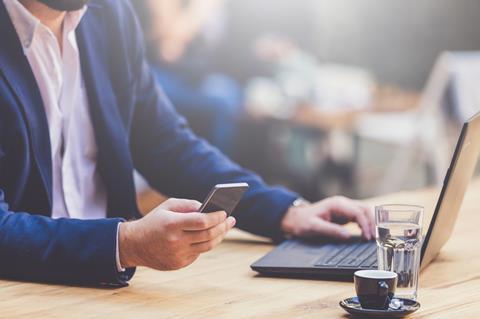 It also promises to guide clients into the firm's meeting rooms; provide access to catering, hospitality, wellbeing activities and notifications for public transport; and help the firm control its use of heating, lighting and power.
'We recognise that these new flexible arrangements will require us to continue to invest in new technologies and training to enable our people to thrive,' said managing partner Peter Scott. 'Our new work management app will provide an easy, one-stop-shop solution to managing the safe transition to hybrid working and the efficient use of our space. It will also offer people more autonomy in how and where they work.'
Norton Rose Fulbright is adopting a '2-2-1' model from October, under which partners and employees will spend two days a week in the office working alongside their team, two days a week working from home, and one 'flexible day' working from either the office or from home.
The firm has also updated its dress code, introducing a 'dress for your day' policy that encourages people to pick their outfits depending on their business day and type of client meetings.