A claimant whose leg was amputated more than seven years after his original settlement has been given the green light to pursue his former solicitors and counsel for negligence.
Mr Justice Bourne ruled in Witcomb v J Keith Park Solicitors (a firm) & Anor that the limitation period for the claim began when the injured man realised the extent of his injuries in 2017 and not when his personal injury case was settled in 2009.
The judge said the claimant had been left with a full and final settlement which made 'no provision' for the possibility of a serious deterioration in his condition. Lee Witcomb was found to have acquired knowledge that damage was attributable to his solicitors' alleged negligence on the later date, so his current claim, issued in December 2019, was well within the limitation period.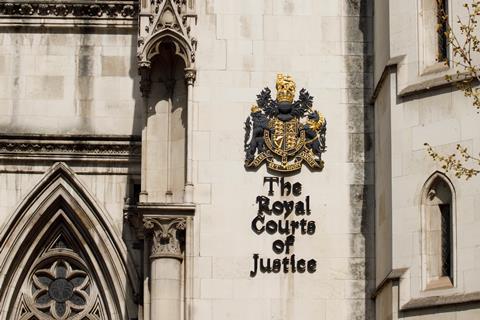 The court heard last month that Witcomb, now 36, had suffered leg and foot injuries in an RTA in 2002 and agreed a full and final settlement of £150,000 with the third party who admitted liability.
But his symptoms worsened and in January 2017 he was advised, for the first time, that the best treatment could be amputation of his right foot and leg below the knee.
He alleges that his former solicitors, based in St Helens, caused him to enter a settlement which did not make sufficient provision for the risk of serious deterioration in his condition. This is based on the firm not obtaining a medico-legal report from a plastic surgeon and failure to advise the claimant to seek provisional damages.
The firm told the court that limitation had expired, because the claimant had the necessary knowledge either at the time of the settlement meeting in December 2009, or at least by mid-2016 when his condition got worse.
The judge said the dispute hinged on the meaning of section 14A of the 1980 Limitation Act and what relevant knowledge the claimant had and when he had it. He noted that Witcomb had been repeatedly advised there was a risk of under-settlement in 2009 but it was a moot point whether this would have lead him to believe that proceedings for damages were justified. By mid-2016, he might have known the risk of under-settlement was emerging, but that was not when he knew the damage was attributable to an act or omission alleged to constitute negligence.
It was only by 2017, and the amputation decision, that 'this momentous development led to his taking new legal advice and discovering that he could have attempted to claim provisional damages'. The preliminary issue of limitation was resolved in the claimant's favour.
This article is now closed for comment.