A terminally ill man has lost his appeal for a judicial review on assisted dying. Phil Newby, who has motor neurone disease, had asked the courts to undertake a 'detailed examination of the evidence' to determine whether the ban on assisted dying was compatible with his human rights. The Court of Appeal refused permission for a judicial review. As in previous cases the court decided that a change in the law was a matter for parliament. Newby is considering an appeal to the European Court of Human Rights.
Refusing permission, Lord Justice Dingemans said: 'I have done so without an oral hearing…. Because the essence of the claim has been argued in a number of different ways in a number of different cases.'
Dingemans said parliament was entitled to consider the question in the context of human rights principles but added: 'There is no right to death or suicide under the ECHR, to which effect has been given by the Human Rights Act 1998.'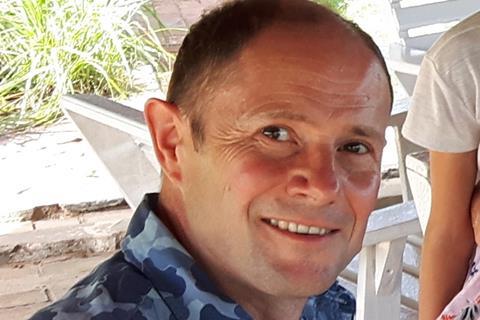 'This decision has made it clear that judges will not engage on the issue of assisted dying,' Newby said in a statement issued this morning. 'There is an abundance of evidence demonstrating the impact that the current law is having on families like mine up and down the country, and of safe practice in the many other countries that developed laws that provide dying people with choice. With the courts refusing to even hear cases like mine, now is the time for MPs to take real account of that evidence.'
His solicitor, Jamie Potter of London firm Bindmans, said: 'This issue deserves full and proper scrutiny… There are many examples of assisted dying regimes around the world that should be properly reviewed to develop an appropriate scheme for the UK.'
The failure of Newby's appeal came a week after justice secretary Robert Buckland confirmed he is 'actively considering' a call for evidence on the UK's current law on assisted dying.
Sarah Wootton, chief executive of campaign group Dignity in Dying, said: 'While it is disappointing that the courts have refused to examine this issue… The Justice Secretary should be commended for considering a call for evidence.'
In February the British Medical Association will begin a survey of its members views on assisted dying, and the Royal College of GPs is expected to announce the results of a membership survey on the issue. Later this year New Zealand will hold a referendum on an 'End of Life Choice Bill'.