Stockmarket pioneer DWF has entered Poland through the £3m acquisition of the former Warsaw office of US outfit K&L Gates.
DWF's establishment of a new office in Poland will mark its first international opening since the company's March flotation on London's main market. Eleven partners, 45 lawyers and a further 31 support staff are poised to join DWF from the former K&L Gates Jamka sp.k when the deal completes later this month.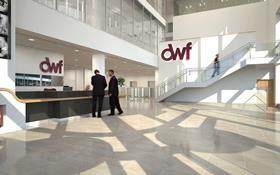 Led by managing partner Michal Pawlowski, the Warsaw outfit specialises in commercial legal services including corporate and M&A, litigation, banking, finance and restructuring. K&L Gates Jamka is expected to generate revenue of about £7m in the financial year ending 30 April 2020.
Andrew Leaitherland, DWF managing partner and CEO, said: 'This move will strengthen DWF's capabilities in our global sectors of financial services and real estate, among others, and provides further opportunities in technology and energy where our businesses have strong alignment. It is the next step towards achieving our strategy of delivering complex, managed and connected services on a truly global scale.'
The Warsaw office will be DWF's seventh in continental Europe, alongside Brussels, Paris, Milan and three in Germany.
In a statement from K&L Gates, the US outfit said it was in the best interest of the firm to separate from the Warsaw-based practice after assessing their clients' needs 'against the backdrop of economic and related trends, current and future opportunities and factors in the market, and the great strength of the firm's other offerings in Europe in particular and elsewhere'.