A little-known backbencher has been appointed as junior justice minister, three days after the dramatic resignation of Dr Phillip Lee MP.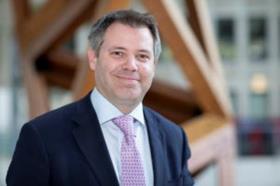 Edward Argar MP, 40, was elected member for Charnwood, North Leicestershire, in 2015. He was previously a management consultant and Conservative member of Westminster City Council.
As Parliamentary Under Secretary of State Argar is expected to take over Lee's responsibilities for criminal justice, including the treatment of women and child offenders.
Just before announcing his resignation on Tuesday Lee revealed that the ministry would shortly publish a female offender strategy. It will aim to end the imprisonment of women as a consequence of TV licence evasion and establish secure 'residential centres' as alternatives to prison.