A US firm has confirmed that its London staff will be required to be fully vaccinated before they can return to the office.
Morrison Foerster, which has around 70 fee earners in the Square Mile, said those not fully vaccinated will continue to work remotely, while the requirement to wear a mask in common areas and to social distance also remains in place.
Firms in city centres face the challenge of reopening offices this month and reintegrating staff who may have to commute on busy public transport services. Most will maintain a reduced staff count in the office but this is one of the first firms to insist that people must have had the Covid-19 vaccine to physically return.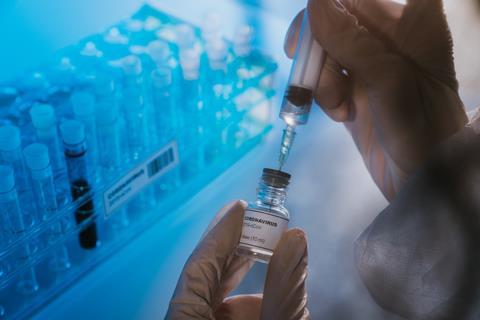 Contrary to some reports, employees will not need to prove they are fully vaccinated and the firm has not asked for proof of vaccination.
A spokesperson said: 'The health and safety of our people remains the firm's top priority. We are continuing to take advice from the firm's consultant epidemiologist as we get closer to our London reopening date, which is set for Monday, 13 September. As the pandemic continues, we have made the decision to require anyone going into the London office to be fully vaccinated for COVID-19.'
The firm will adopt a phased return, with lawyers and trainee solicitors in each practice group expected to work from the London office on one core day per week from 13 September. This will be in addition to any other days that each individual chooses to spend in the office.
Anticipated office attendance is expected to increase to two core days a week from 18 October, subject to an ongoing review of working plans. Non-lawyer office attendance will be determined according to business needs, with flexibility to work remotely if possible.
The firm's US offices have a similar vaccine requirement, albeit on a different reopening date.
The UK government has lifted restrictions on people coming into work but says that coronavirus remains a serious health risk and recommends people should stay cautious, washing hands regularly, wearing face coverings in crowded places and on public transport, and opening windows and doors where possible.
This article is now closed for comment.