Firms are already reaping the benefits of signing up to a scheme aimed at encouraging online reviews and client feedback, the Solicitors Regulation Authority claimed today.
The regulator is three months into a pilot exercise bringing together website operators and law firms to encourage clients to post reviews about the services they have received.
In a press statement, the SRA said 70 firms had signed up to commit to greater presence on comparison websites and online review platforms.
Tracy Vegro, SRA executive director for strategy and innovation, said: 'We did not expect to see such a strong level of engagement initially, and to see other, far-reaching effects emerging too.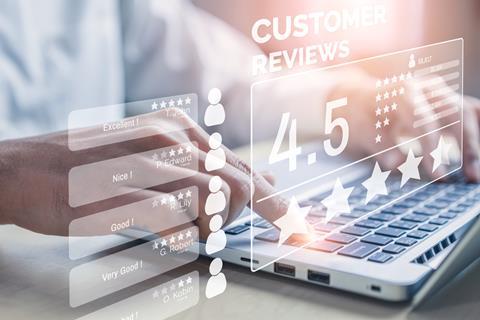 'We originally said the pilot would run for six months, but we want to expand it to make sure we capture all the great work that firms are doing.'
The pilot is a joint initiative by the SRA, CILEx Regulation and the Council for Licensed Conveyancers as they try to increase the information available to consumers trying to choose a legal services provider. The issue, as identified in the most recent review of the sector by the Competition and Markets Authority, is that while the SRA has required firms to publish required information about price, there are few ways of comparing how firms actually perform.
The SRA said firms participating in the pilot have reported they are incorporating customer feedback into individual staff performance reviews, adding them to the agenda at senior management meetings and using them as part of rewards programmes. Online reviews represent a 'core element' of their approach to managing feedback, both good and bad. At the same time, comparison websites have said that activity has increased.
Trustpilot reported a 25% rise in firms claiming their profile on the platform, while Review Solicitors says there has been a 350% increase in firms using its paid-for services and 180% more firm signing up for its free services.
Vegro said more firms should join the pilot and be prepared to leave themselves open to client reviews and comparison with other practices.
She added: 'Stimulating the market so it is motivated to act allows for greater innovation in the long run when compared to moving straight to increased regulation, and the sector is clearly reaping the benefits of this already.'
This article is now closed for comment.