Britain's most senior police officer is to be a woman for the first time, another notable breach in the 'glass ceiling' in criminal justice.
Home secretary Amber Rudd announced today that Cressida Dick will succeed Sir Bernard Hogan-Howe as commissioner of the Metropolitan police, which has more than 43,000 officers and a budget of more than £3bn.
Rudd said: 'Cressida Dick is an exceptional leader, and has a clear vision for the future of the Metropolitan police and an understanding of the diverse range of communities it serves. I am delighted Her Majesty has agreed my recommendation after a rigorous recruitment process which highlighted the quality of senior policing in this country.'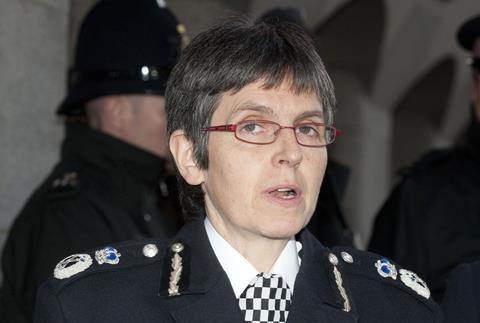 Dick, who first joined the Metropolitan Police Service in 1983, is currently a director general at the Foreign and Commonwealth Office.
According to a biography posted on the Home Office's website, Dick was appointed as the deputy assistant commissioner for security and protection in 2007, before becoming assistant commissioner for specialist crime in 2009.
In 2011 she was made the assistant commissioner for specialist operations responsible for countering terrorism and extremism. She led the national security operations for the Queen's diamond jubilee and the 2012 Olympic games. She also led the reinvestigation into the murder of Stephen Lawrence and the police response to the murder of Lee Rigby.
Her career has not been without controversy, however. She ran the operation which led to the death of Jean Charles de Menezes, a Brazilian man who was mistaken for a suicide bomber and shot dead by police in 2005.
Rudd said: 'She now takes on one of the most demanding, high-profile and important jobs in UK policing, against the backdrop of a heightened terror alert and evolving threats from fraud and cyber-crime.
'The challenges ahead include protecting the most vulnerable, including victims of sexual abuse and domestic violence.
'Cressida's skills and insight will ensure the Metropolitan police adapt to the changing patterns of crime in the 21st century and continue to keep communities safe across London and the UK.'
Dick joins the director general of the National Crime Agency, the director of public prosecutions as well as the lord chancellor and home secretary as a senior female figure in criminal justice.