One of the youngest solicitors to become a law firm managing partner says she wants to take the pressure off law firms in her new role as managing director of a bespoke consultancy business.
Symphony Legal, one of the largest consultancies dedicated to the legal profession, announced this week that former Hodge Jones & Allen chief Vidisha Joshi has been appointed managing director, four months after she joined the firm as a consultant.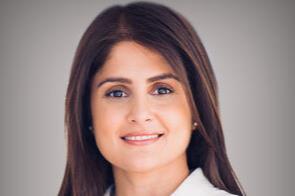 Joshi said: 'I am delighted to have been offered this exciting opportunity and look forward to working further with the fantastic consultants in the business. Since joining I have been impressed by their level of expertise and the great service offered to clients.
'I am looking to increase the number of consultants we have under the Symphony banner and further improve the service we offer our clients. Our aim is to take the pressure off law firms and help them to grow as businesses. I want to continue doing that while offering clients even more support on a regular basis.'
Joshi, a personal injury specialist, was appointed managing partner of London-based Hodge Jones & Allen in 2017, six years after joining the firm. She left the firm last summer, explaining her 'brave' decision to quit at the Law Society's Fiona Woolf Lecture the following month.
As managing partner, Joshi led Hodge Jones & Allen in its transition to an Employee Ownership Trust in a John Lewis-style arrangement.