Listed international firm DWF has appointed a new chairman after former incumbent Sir Nigel Knowles replaced Andrew Leaitherland as CEO in a boardroom shakeup in May. He is Jonathan Bloomer, current chairman of Morgan Stanley International and a former group chief executive of Prudential Group. Interim DWF chairman Chris Sullivan will now take the role of deputy chairman.
Earlier this month DWF moved to calm stock market jitters by announcing earnings ahead of budget amid strong trading in the first two months of the new financial year. The firm has cut costs by closing offices and shedding jobs.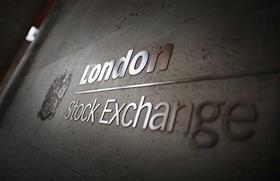 Bloomer, a chartered accountant by profession, is also chairman of Arrow Global Group and SDL Group, and has previously held a number of non-executive positions including at Railtrack and Hargreaves Lansdown. In 2000, he was appointed as group CEO of the insurance company Prudential. He left in 2005 in the wake of an emergency £1bn rights issue.
Bloomer commented: 'I am pleased to take on the role of chairman of DWF, the only main market listed global legal business, at this exciting stage of the company's development. I look forward to working with the board and the refreshed management team implementing the very clear strategy set out by Sir Nigel aimed at taking DWF forward to a new phase of sustainable and profitable growth.'