Nearly two years after the Supreme Court rendered the government's employment tribunal fees unlawful, the government still owes claimants £16m in refunds, it has emerged.
Since an official refund programme was set up in October 2017 to 31 December 2018, the Ministry of Justice received 21,800 applications and made 21,300 payments to the tune of £17m. The figures were revealed by permanent secretary Richard Heaton in a letter to the House of Commons justice select committee.
Thousands of people who may have been overcharged when applying to register lasting or enduring powers of attorney between April 2013 and March 2017 are still owed an estimated £56m in refunds.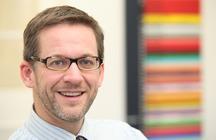 Asked about last year's announcement of further refund schemes for court fees that were charged above full cost recovery levels, Heaton said the ministry is preparing to launch further schemes, including processes, form design and resource requirements this summer.
The letter also reveals that the ministry spent £5m setting up Gov Facility Services Limited to take over prison services such as cleaning and building repair work that were previously handled by collapsed construction giant Carillion. An additional £10m-£15m more was spent on the fixed cost element of the contract in 2018-19 than the ministry spent with Carillion on the equivalent element in 2017-18.
Heaton said the company is 'still in a transitional phase of stabilising and improving the service, resulting in current performance not yet at the levels either the ministry or GFSL would like to see'.
Asked about the sustainability of the ministry's financial position, Heaton said the department has spent the past year developing a 'clear understanding' of the outcomes it wants to achieve over the next five years and the activities it will need to prioritise.
'As we move towards the spending review, we are beginning to build a detailed and evidenced understanding of the costs and benefits involved in undertaking each of those activities,' Heaton said.