The government has struck a 'transformational' deal with an IT company to improve courts & tribunals service centres – two years after the first centres were announced.
Manchester-based 4net Technologies has won a £16.3m contract with HM Courts & Tribunals Service. The tech company, which is a supplier to the Crown Commercial Service, will make it easier for the public to contact courts for case updates and enquiries and will enable staff to access the correct information more quickly, the announcement stated.
The public will enjoy multiple communication features, such as live chat, video and email, in order to contact courts, and queries will be automatically directed to the relevant case workers.
The centres involved are in Birmingham, Stoke, Loughborough and Manchester.
Susan Acland-Hood, CEO of HMCTS, said: 'Courts & tribunals service centres play a pivotal role in our aim to provide a service built around the needs of those who use it. New technology is a key part of improving the service we deliver, and I am delighted that 4net Technologies have joined us as a technology partner.'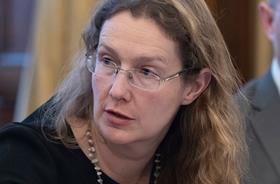 Richard Pennington, managing director of 4net Technologies said: 'The project will use the latest technology to support the work underway to move away from these cases being dealt with administratively in local courts and tribunals thereby saving the taxpayer money and providing easier access to justice for all.'
Courts & tribunals service centres are part of an ongoing £1bn modernisation project and are designed to centralise court administration.
Last month, the National Audit Office revealed that the Ministry of Justice plans to close 77 more courts over the next seven years as part of its reform programme. HMCTS has already closed 127 sites in England and Wales, generating £124m through property sales, since the start of estates reform in 2015.