Lawyers for victims of convicted surgeon Ian Paterson say they are pursuing civil cases for as many as 350 patients.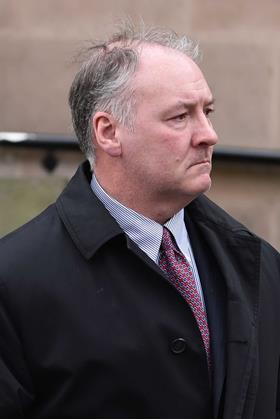 Paterson (pictured) was found guilty today at Nottingham Crown Court of 17 counts of wounding with intent, relating to nine women and one man.
The court heard the breast surgeon needlessly harmed patients in his care, exaggerated cancer risks and claimed payments for more expensive procedures in some cases. He is due to be sentenced next month.
The victims represented a sample of those Paterson treated at the privately-run Little Aston and Parlway hospitals in the West Midlands.
National firm Thompsons Solicitors says hundreds of potential claimants can now begin civil proceedings. To date, the firm states it has secured almost £2m in compensation for 89 NHS patients treated by Paterson at the Heart of England NHS Foundation Trust in Birmingham and will now start work on a similar effort for private patients.
Linda Miliband, national lead lawyer of the Thompsons medical negligence team, said: 'We are determined to secure appropriate compensation for every single one of our clients, some of whom found the courage to come forward only as recently as four weeks ago.'
Thompsons has set up a campaign called Patients Before Profits which it says will explore how to close any loopholes about compensation for private patients.
Spire Healthcare, which ran the two private hospitals, today said that justice had been done.
In a statement, the company said, 'We would like to reiterate how truly sorry we are for the distress experienced by any patients affected by this case. We can say unequivocally that we have learned the lessons from these events. We commissioned a thorough independent investigation and have fully implemented all of the recommendations.
'Patient care is our number one priority and our track record for clinical governance is very good. We are committed to further improvements.'