Shares in Ince Group dipped this morning after the firm said income came in 10% under budget in the first quarter to 30 June due to the Covid-19 crisis.
Posting its annual results, the listed legal business disclosed that it just missed out on a £100m revenue target for the 12 months to 31 March. The company recorded adjusted pre-tax profit of £8m on income totalling £98.5m, the latter reflecting organic growth of 5%.
The results reflect the first full year of trading as a consolidated group. London-based Gordon Dadds had already listed on the stock exchange before it rebranded as Ince & Co in May 2019. The previous incarnation of shipping firm Ince & Co entered administration at the end of 2018 with Gordon Dadds acquiring the business for £27.3m in a pre-pack deal.
Earnings per share declined 21% in 2019/20 from 18.8p to 14.9p, which Ince said was due to a successful £14m capital-raising in February 2020.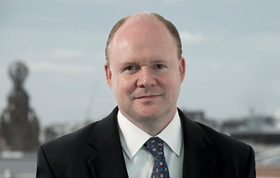 The firm cancelled its dividend for 2020 in March due to the disruption caused by the pandemic. This decision was also influenced by accessing 'various governmental programmes' to alleviate the impact of Covid-19. These had been 'helpful', but the group warned the schemes will expire or be reduced over the next few months and loans will need to be repaid. A spokesperson said a 'small number' of staff had been furloughed.
Group chief executive Adrian Biles commented: 'We can justifiably claim that this has been a year of great progress. While we narrowly missed our £100m revenue target, the fact that these results were achieved despite the disruption caused by Covid-19 shows the quality of the business we are building.
'Throughout the year we have recruited exceptionally high quality partners in the marine, aviation, energy and insurance sectors, expanded the overseas offices and moved into exciting high-growth sectors.'
Ince shares slipped 3% in early trading.