Listed litigation funder Manolete has reported its highest number of case referrals since last summer, and is preparing for a surge in number of insolvency claims. Many are expected to involve allegedly fraudulent claims on the government's emergency Covid support.
Manolete Partners plc, which buys and funds insolvency claims, received 50 case referrals in September, its highest number since July 2020. 'It's slightly morbid, but for our business it's certainly a positive thing,' said chief executive Steven Cooklin.
The firm has hired an extra lawyer to handle cases in the North East, and hopes to recruit another in January. 'The challenge is to make sure we have the internal human resources to cope with the likely very high number of insolvency claims that are going to come through in the next few months and years,' said Cooklin.
The Corporate Insolvency and Governance Act 2020, introduced to help businesses survive the pandemic, restricted creditors from presenting winding up petitions. As a result, the number of UK insolvencies declined by 40%, which had an 'immediate knock on effect' on Manolete. Pre-tax profits tumbled by 26% in the year ended 31 March 2021.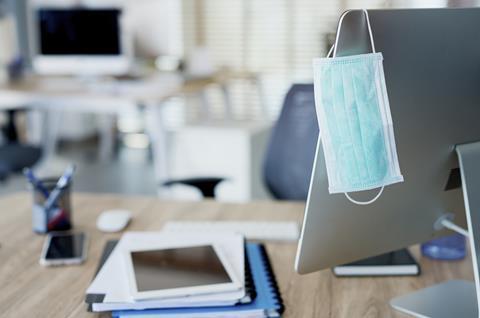 On 1 October, however, many of these restrictions were lifted, and the majority of creditors are now able to initiate winding up action against debtor companies.
Cooklin said the company has already seen an 'awful lot' of cases relating to allegedly fraudulent emergency Covid funding, such as coronavirus bounce-back loans and furlough money. 'We're expecting a lot more. We've already bought a number of those claims against directors who have basically pocketed the bounce-back loan money and then put the company into liquidation hoping to bury it and not have to repay it,' he said.
In August, fellow litigation funder Burford Capital reported that more than 40% of its cases have been delayed this year, citing court date postponements and a reluctance to settle disputes.
However, Cooklin said insolvency claims were less likely to be hit by court delays as just 3% of its cases get to trial.
Manolete shares plunged from 565p to 195p between May 2020 and February 2021, but have since been climbing steadily, now standing at 310p.