Leading lawyers say it could take years before Lord Justice Jackson's recommendations for fixed recoverable costs are implemented. The Court of Appeal judge published his review of costs last week in what he called 'unfinished business' from his 2013 civil litigation reforms.
Jackson proposes all recoverable costs in the fast track be fixed, with a new 'intermediate' track with streamlined procedures for non-complex cases worth up to £100,000. He also recommends a pilot of capped recoverable costs for business and property cases valued up to £250,000, but proposes to restrict fixed costs in clinical negligence cases to a £25,000 limit.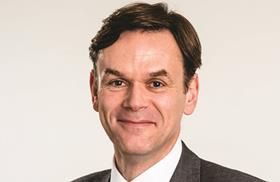 Law Society president Joe Egan said the review is to be welcomed by solicitors and consumers, with Jackson having acknowledged a 'one-size-fits-all' approach could make many cases economically non-viable.
'We're pleased that Lord Justice Jackson has listened to the strong feelings from solicitors and has reduced the scale of his original plans,' he added.
Thoughts now turn to implementation and many solicitors are cautious. Writing in the Gazette, Edwin Coe senior partner David Greene says the Ministry of Justice will have to consult on any changes.
Alistair Kinley, director of policy and government affairs at global firm BLM, said the government may choose to wait to respond to Jackson until after its five-year review of the Legal Aid, Sentencing and Punishment of Offenders Act – pushing implementation back to 2019 or 2020.
Ian Davies and Deborah Newberry of defendant firm Kennedys said large elements of the claimant sector will review the proposals 'in horror' as their revenue is significantly reduced.
'There is likely to be much argument about which band is correct as both sides scrutinise the draft rules for any opportunities to gain tactical advantage,' they said.