Labour leader Sir Keir Starmer has overhauled his shadow legal team with new appointments in the top two positions. David Lammy, shadow justice secretary since April 2020, has been promoted to shadow foreign secretary in one of the reshuffle's highest-profile moves.
Lammy, who was called to the bar in 1994, said it had been a 'huge privilege' to have served as shadow justice secretary. His role has been taken by former shadow local government secretary Steve Reed, MP for Croydon North.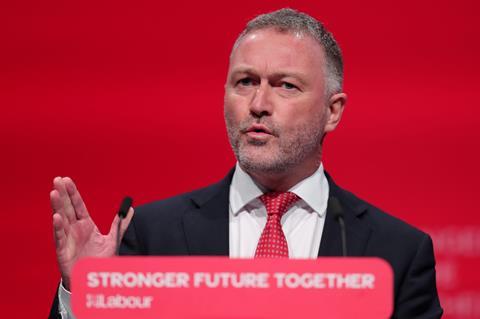 In his first message since the appointment, Reed pointed to new guidance on legislation dubbed Seni's Law, published with the aim of ending the use of excessive force against mental health patients. The Mental Health Units (Use of Force Bill) was tabled by Reed following the death of his constituent Seni Lewis in 2010.
Reed is the first non-lawyer to be appointed as a shadow justice secretary since Labour went into opposition in 2010. Before entering parliament, Reed was previously head of publishing at the Law Society from 1998 to 2001 and then at Sweet & Maxwell for a further year.
As leader of the council in Lambeth, he introduced a violent youth crime strategy that reduced violent crime by a third in 18 months, and the approach was picked up by a number of other London boroughs. After his election to parliament, he was also shadow minister for crime prevention from 2013 to 2015.
Meanwhile Emily Thornberry, called to the bar in 1983, will move from shadow trade secretary to replace Lord Falconer of Thoroton as shadow attorney general. Lord Falconer's departure from the front bench marks a break from the Blair cabinet, in which Falconer served as lord chancellor and secretary of state for constitutional afffairs.