Oxfordshire Cricket Board has selected a law firm management chief to lead its diversity and inclusion work during a challenging time for the national game.
Insurance risk and commercial firm BLM announced this month that Siri Siriwardene, head of commercial advisory and private wealth, has been appointed to the board's advisory board and will lead on equality, diversity and inclusion strategy and compliance. BLM said Siriwardene will lead the work following guidance set out by the England and Wales Cricket Board (ECB).
Last month the ECB announced a 'wide-ranging action plan' to tackle racism and promote inclusion and diversity at all levels of the game following former professional cricketer Azeem Rafiq's widely-reported evidence session with the House of Commons digital, culture, media and sport select committee.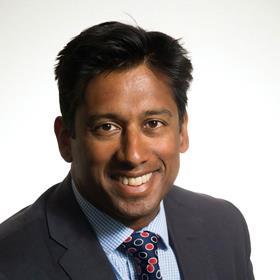 Explaining how his OCB role came about, Siriwardene told the Gazette he is 'very much part of the cricket community' – he plays and coaches for Abingdon Vale Cricket Club.
Siriwardene, who is BLM's multicultural network sponsor, said the OCB had been looking for a while for someone to assist with its EDI work. Following a discussion with the board's chairman, Siriwardene felt the timing was right and he could draw on his law firm's diversity and inclusion work. 'What I'm going to help with is based on our wealth of experience putting in programmes at BLM, ensuring policies and processes are robust [and] lifting awareness through training and assisting with outreach projects to help make them impactful.'
Siriwardene is in the process of creating a taskforce that will 'action' what emerges from a comprehensive review that he has initiated. He will look at how the governance framework can be tightened up and introduce a training programme for affiliated clubs and members. He wants to ensure outreach programmes are 'relevant and meaningful'. He has already reached out to various club officials for their views and recalls an 'amazing conversation' he had with a woman who has started an Islamic cricket team.
OCB chair Chris Clements said: 'I was extremely pleased when Siri volunteered his services to cricket in Oxfordshire. He comes highly recommended by his club and other key influencers across the Oxfordshire cricket community. His experience makes him a perfect match for the current gap on the board. My expectation is that his appointment will place Oxfordshire in a very strong position in dealing with the current challenges that the national game is faced with.'