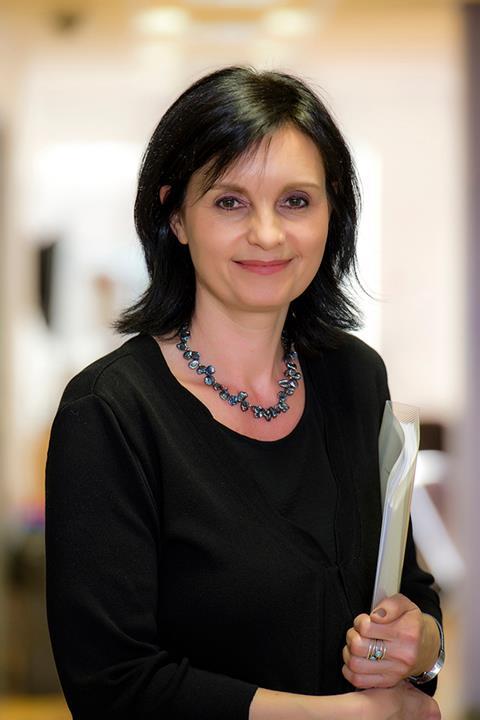 Students will get hands-on experience of life in a law firm after their university was granted status as an alternative business structure.
Nottingham Law School becomes the second education provider, after the University of Law, to be authorised as an ABS by the Solicitors Regulation Authority.
The status will give students the chance to operate from the university's dedicated legal advice centre that replicates the working practices of an external law firm.
The legal advice centre traditionally handles housing, property and environmental cases, and welfare and employment issues, but now has a platform that will enable it to expand into new areas in the future.
In the next phase of development, the centre will look to set up an entrepreneurial and intellectual property law service, which will offer start-ups and social enterprises essential legal advice.
Jenny Holloway (pictured), associate dean of Nottingham Law School, said: 'Ultimately the aim of this development is to enrich our student and community offering. The teaching law firm will provide outstanding educational opportunities for our students.
'As a university, community engagement is very important to us and operating as an ABS allows us to expand our services for the public good.' The students will be fully-supervised by qualified solicitors and will offer a quality legal advice service.'
The centre has provided more than 10,000 hours of free legal advice since it moved to new premises in June 2014, involving 220 law school students.
Around 180 clients have benefitted from the advice and £40,000 recovered for clients with tribunal cases.
As well as offering pro bono work, the centre facilitates overseas placements and internships.
Nick Johnson, director of the centre, said: 'The employment market is highly competitive and, along with academic excellence, graduates need to show that they've gained as much experience as possible during their studies.'