City firm Bryan Cave Leighton Paisner has struck a deal with two training providers as it prepares to switch to the Solicitors Qualifying Exam (SQE).
BPP University and Barbri have been chosen to provide SQE preparation courses that will eventually replace the Graduate Diploma in Law (GDL) and the Legal Practice Course (LPC).
The firm said BPP – which has yet to reveal the price of its SQE programmes – has a focus on soft skills such as resilience, adaptability, innovation and emotional intelligence. It also offers electives that 'align to the firm's growth engines' such as real estate, corporate and finance transaction.
BCLP has selected Barbri as a second provider for trainees who have taken alternative routes to qualification. The Barbri course is expected to appeal to career changers and mature students, qualified lawyers outside of the UK and those who require more flexibility to study.
The firm has agreed an annual social mobility fund in collaboration with Barbri and BPP and will increase its maintenance grants for the GDL and LPC from £7,200 to £10,000 in London and £8,000 outside of London.
BCLP's training principal and corporate partner, Carol Osborne, said: 'A number of factors influenced our tender and selection process, with inclusion and diversity very much at the forefront of that process. We also wanted to identify providers that share our focus on technology and innovation.'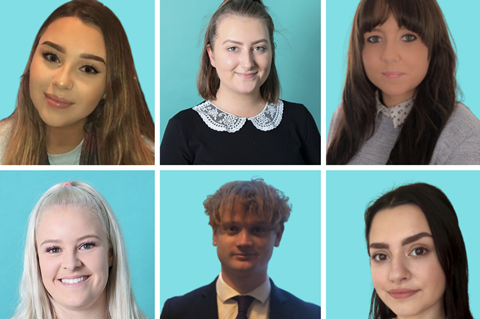 This month has seen a flurry of announcements from law schools and firms as they prepare for the SQE. National firm Hudgell Solicitors has created an 'earn as you learn' scheme for internal candidates, allowing them to complete the LPC part-time over two years while continuing to work at the firm.
Earn as you learn schemes are gaining traction in the City. At insurance specialist Keoghs, candidates without the LPC will be able to combine studies at the University of Law with two years qualifying work experience in the office.
At Reed Smith, graduates can start earning before they begin their two years of qualifying work experience. Over a 12-month period, future trainees will take online courses and office work in order to prepare for SQE1 and SQE2.