A highly regarded member of the legal aid community and practitioner group chief is to step down from her role this year. The Legal Aid Practitioners Group announced this afternoon that Carol Storer will leave in November, after a decade as director.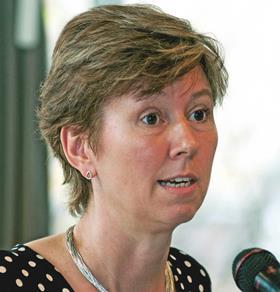 In a statement posted on its website, LAPG said: 'Under Carol's excellent directorship LAPG has made a huge contribution as a representative body, despite the difficult economic climate. With skill, energy and dedication Carol has helped LAPG to support legal aid practitioners so that in turn members of the public are able to enforce their rights, thereby ensuring they have access to justice.'
Chris Minnoch, operations director, will be acting director until a permanent appointment is made. The practitioner group has worked tirelessly to support the legal aid community, most recently helping hundreds of practitioners affected by the Legal Aid Agency's civil contracts fiasco.
LawWorks, a charity that support access to justice and pro bono, described Storer as a 'robust and highly effective champion for legal aid and access to justice, and a great and generous colleague for the sector'.
The London Criminal Courts Solicitors' Association thanked Storer for her 'tireless work'.
Sir Andrew McFarlane, president of the family division and a former legal aid practitioner, told the Gazette this year that he was a 'big supporter' of the LAPG: 'It is crucial that legal aid practitioners have and support the LAPG because that provides a central resource to support them and to speak up collectively in legal aid practitioners' interests'.
See Carol Storer's My Legal Life from 2013.