A legal academic who has been a key figure in the development of solicitor regulation has received a CBE in the New Year honours list.
Professor Julia Black, professor of law at the London School of Economics and Political Science, was recognised for her services to the study of law and regulation.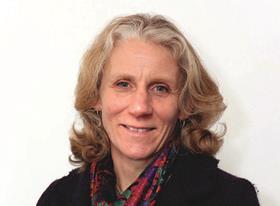 Black has served as chair of the SRA's policy committee and been a major advocate of reforms to the training of future solicitors, culminating in the forthcoming Solicitors Qualifying Examination. In 2016 she wrote for the Gazette in her capacity as policy committee chair to set out the reasoning for the overhaul of legal education and training and what was proposed.
She is currently LSE's strategic director of innovation, having joined the law department in 1994, and has written extensively on regulatory issues in a number of areas. Black has advised several organisations in the UK and overseas, including the Legal Services Board, SRA and Law Commission of England and Wales, and served as general editor of the Modern Law Review.
She was also elected a fellow of the British Academy in 2015 and was appointed to the Board of UK Research and Innovation in 2017.