Recruitment has begun for a new chair of the Legal Services Consumer Panel, to take over when current incumbent Elisabeth Davies steps down later this year.
The position is open only to non-lawyers and pays £15,000 'for at least 30 days of work per year'.
The panel was set up by the super-regulator the Legal Services Board under the 2007 Legal Services Act. Davies (pictured, right) has served two terms as chair since 2011.
Sir Michael Pitt (pictured below), LSB chairman, said: 'The Legal Services Consumer Panel is a powerful advocate for consumer interests. Under Elisabeth's leadership, the panel has provided invaluable advice to regulators on how they should prepare for the future (2020 Report) and championed the importance of open data.'
According to a job advertisement posted by recruiter Gatenby Sanderson, the successful candidate will have 'a track record of leadership gained in a national organisation operating in the public or private sector' and bring 'deep experience of developing and influencing complex policy and strategy'.
It continues: 'With excellent communication skills, you will demonstrate the ability to inspire and command the confidence of our extensive stakeholders.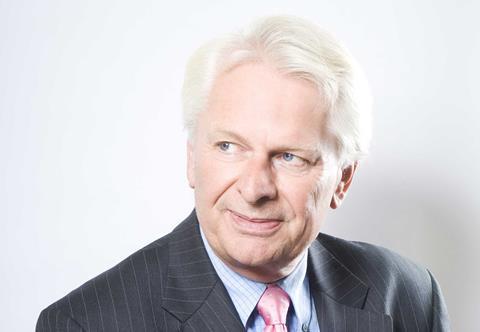 'A knowledge of the legal services market and its contribution to society would be desirable, but to be eligible for this role you must not currently be authorised to carry on a reserved legal activity.'
The closing date for applications is 5 August.
Pitt said: 'I am delighted that Elisabeth will be continuing to make a positive contribution to public life with her new role on the board of the Parliamentary and Health Service Ombudsman.'