Magic circle firm Linklaters has launched a pilot scheme to support students from low-income backgrounds.
The programme will offer up to nine university students one-to-one mentoring, one week of work experience and £6,000 towards their fees and living costs.
To qualify, applicants must be in the first year of a three-year course, or the second year of a four-year course, and from what the firm refers to as 'a socially or economically less advantaged background'.
The pilot is part of Linklaters' broader social mobility initiative, Making Links.
Alison Wilson, graduate recruitment partner at Linklaters, said: 'We need to do our bit to level the playing field so that we can make a proper assessment of talent, potential and levels of application and determination.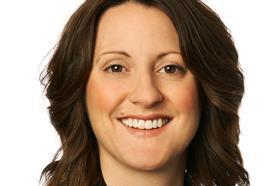 'The Making Links Scholars offers the kind of access and support that many entering our industry may have had naturally through family or other support networks.'
The programme will begin in the summer.
Last year, Linklaters was one of 14 firms appearing in a list of the top 50 employers which have taken the most action to progress talent from all backgrounds. The ranking, in its second year, is jointly run by the Social Mobility Foundation, a charity founded in 2005, the government-sponsored Social Mobility Commission, and the City of London Corporation.