A global litigation funder that has pledged £1m a year to improve access to justice has persuaded a former lord chief justice to help decide who should benefit from its grant-giving scheme.
Therium announced today that Lord Thomas of Cwmgiedd has joined the advisory committee of its not-for-profit arm, Therium Access. The committee is chaired by another legal big hitter, former lord chancellor Lord Falconer.
Therium Access, unveiled earlier this year, will provide £1m a year in total to those who lack the funds necessary to pursue or defend claims, and for projects to improve access to justice. Suffolk Law Centre, Personal Support Unit, LawWorks and Crosslight Advice were the first recipients.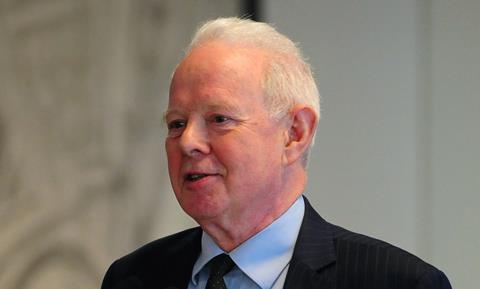 Lord Thomas said: 'I am delighted to join the advisory committee of Therium Access, an important initiative in restoring the right to legal support. The pressure of austerity and legal aid cuts have resulted in a justice system that is unable to protect the rights and serve the interests of its most vulnerable citizens. Access to the courts and the ability to rely on the rule of law form the bedrock of a civilised society.
The next round of recipients will be announced on 4 November. Jeunesse Mensier, grant programme director, said the committee is currently reviewing more than 50 applications.
Therium was founded in 2009 by solicitors Neil Purslow and John Byrne, and has funded claims valued at $36bn.
Therium (UK) Holdings Limited is a wholly owned subsidiary of Therium Capital Management Limited, whose cases include Noel Edmonds v Lloyds Banking Group, Consumers v VW (emissions), Richard Lloyd v Google Inc (data protection), UK retailers v Mastercard and Visa (interchange fees) and Bates & Ors v Post Office Ltd.