Growing global demand for litigation funding has been highlighted by a leading player reporting a massive increase in investment commitments. Burford Capital Limited said it made around £960m in new commitments in 2017. This was more than three times the £280m invested during 2016, which itself was up 83% on the previous year.
Burford says the latest figures show continued growth in demand for capital in its core litigation business, with just over half of its commitments attributed to portfolio finance.
Given the growth being experienced, the London stock exchange-listed company says it will hold meetings with fixed income investors to discuss a bond issue for raising extra funds.
Burford said in a stock exchange update that it was not yet in a position to provide guidance on its 2017 financial results, which are due to be released on 14 March.
Christopher Bogart, Burford's chief executive, said: 'The new commitments made during the year have the potential to generate significant future income in the years to come and reflect a robust legal finance market that Burford continues to lead.'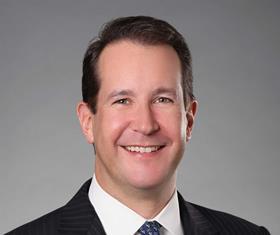 Investors responded positively, with the share price rising 5.4%.
Last year the company pledged an eight-figure sum to fund several cases brought by UK top-100 firm Shepherd & Wedderburn.
It is one of a number of litigation funders expanding in recent years and finding a more receptive audience among the previously-sceptical legal profession.
While markets in the US, UK and Australia are now well established, funders have also opened offices in South America and South East Asia in recent years. Burford opened a new Singapore office last year and appointed a former Allen & Overy lawyer to head operations there. This following the passage of new laws in the region that facilitated the litigation finance sector.