Tributes have poured in for a much-loved member of the security team who was a fixture at Liverpool's courts for 20 years. Diane Barney, who had retired from the court service last year because of ill health, died recently from coronavirus.
Her death has led to an outpouring of posts on social media from practitioners who would see her daily at the city's family court, civil justice centre and criminal courts.
Born in Liverpool, Barney joined the court service as a security guard in her home city around 20 years ago and was also the aunt of local councillor Joanne Anderson.
Responding to a tweet confirming Barney's death, HMCTS chief executive Susan Acland-Hood said: 'I was very sad indeed to hear the news of Diane's death – a much-loved part of the HMCTS Liverpool family, even after her retirement, and a real reminder that often those who work with us as contractors are central to what we do and how we do it.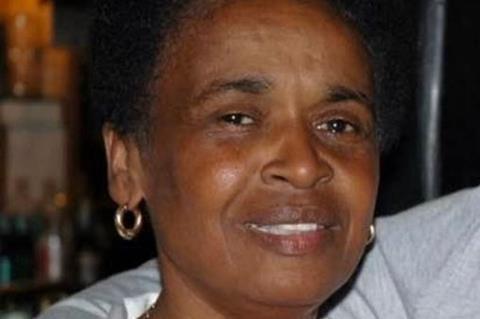 'My thoughts are with her family and friends – she won't be forgotten.'
Family law barrister Jack Harrison said any visitors to Liverpool courts would have known Barney: 'She will have 'wanded' you at the door and told you about her bad back, or her dear Welsh friends or beloved family… A 'key worker' who kept justice going, she was warm, kind & razor sharp.'
His tweet prompted dozens of messages from court regulars who had known her.
Amir Ali, chair of the Civil Court Users Association, said: 'I remember Diane's cheeky smile and words of wisdom. Diane was such a ray of sunshine and I will miss her immensely.'
The Northern Circuit, the representative body for barristers practising in the north of England, tweeted: 'Diane was more than a security guard. She was our friend. A truly lovely person. Anyone visiting the courts in Liverpool will have been greeted by her. Like so many @HMCTSgovuk staff, she kept justice going.'