The annual autumnal rush of law firm mergers would appear to be in full swing, with three deals announced in the space of a week.
North west firm Slater Heelis will create a new division specialising in faith and charities law following the acquisition of Manchester-based specialist practice Towns Needham.
The sale will result in eight of the firm's staff transferring to Slater Heelis, which now boasts a workforce of around 130 fee earners and support staff.
Chris Bishop, managing partner of Slater Heelis, said: 'The highly specialist work the team conducts in the church world closely complements our own range of services, and forms a key part of our plans for growth.'
Meanwhile, Staffordshire firm Beswicks Legal will expand into the north west after the acquisition of Altrincham-based Maddocks Clarke Solicitors. The firm offers residential and commercial property, family and wills and probate services.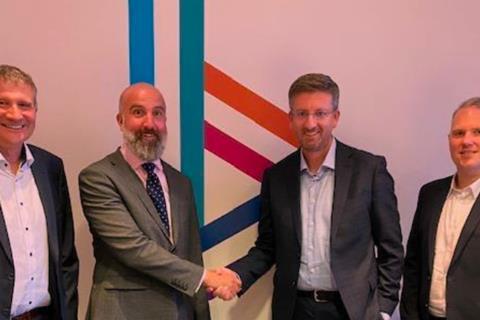 Beswicks Legal said the deal enables the firm to grow its existing client base in Cheshire and Greater Manchester. Nick Whitworth, partner at Maddocks Clarke who will lead the new team, said: '[Clients] will have access to the same legal advisers that they know and trust, based in the same offices that are familiar to them, but we will be operating as part of a bigger, multi-disciplinary team.'
Finally, Kent firm Hallett & Co, which can trace its history back to 1830, has merged with neighbouring practice FordLittle. As part of the agreement, Giles Ford from FordLittle will become a partner in the enlarged firm and continue to run the Sittingbourne office. The merged firm will be made up of 11 partners and 60 staff.
Hallett senior partner Mark Dewey said: 'Giles and I first met at university and have remained close friends ever since then. We have worked together over the years on various projects and Giles and his firm share our client-orientated approach.'
This time of year is traditionally a busy time for law firm mergers as it coincides with the PII renewal date for many businesses. According to SRA figures, 154 firms closed over September and October last year, compared with just 76 in the months either side. In the year from June 2020 to May 2021, 103 practices merged, accounting for 18% of the total closures reported during that period.