Two Merseyside solicitors have taken the first steps to bring a private prosecution of Dominic Cummings for alleged driving offences committed on a trip to Barnard Castle during the national lockdown.
James Parry and Kate Welch of Parry & Welch Solicitors laid an information to begin the process at Peterlee Magistrates' Court in County Durham. The charges state that the prime minister's adviser drove with defective eyesight and 'without reasonable consideration to other road users in circumstances where he knew or believed his eyesight was impaired' and 'where he was unsure he was capable of driving safely'.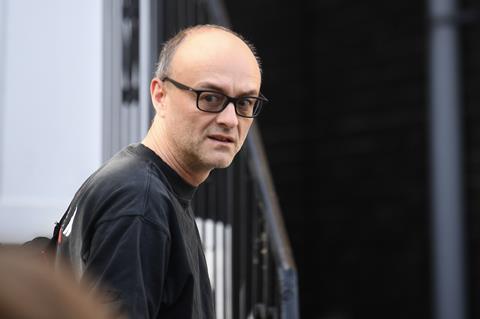 Cummings admitted in a press conference that he made the 52-mile round trip to Barnard Castle on 12 April to test his eyesight while self-isolating in Durham.
Welch told the Gazette: 'There is supposed to be equality before the law in this country. The interests of justice and public safety require this matter to be heard by a court rather than being judged in the court of public opinion.'
Magistrates will decide whether to issue a summons to be served on Cummings. They could pass the case to the Crown Prosecution Service to review, but Parry said: 'The remarks of the attorney general, Suella Braverman, in supporting Dominic Cummings would appear to have undermined its ability to act independently and impartially in respect of this matter.'