London firm Mishcon de Reya, which will soon list on the stockmarket, has announced what it calls a 'strategic combination' with another top 200 firm.
The firm will join with global legal and advisory business Taylor Vinters and operate within the same group structure - although the parties are keen to avoid calling it a merger and insist they will continue as separate entities.
They will create a new business called MDR Taylor Vinters to target innovators and entrepreneurs, which will be led by the Taylor Vinters management team.
Kevin Gold, executive chairperson of Mishcon de Reya, said the strategic combination is the culmination of years of thinking about how best to develop a business in the innovation economy.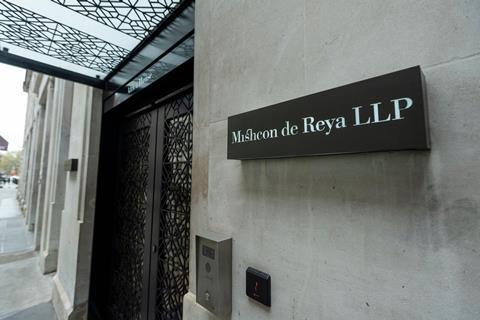 He said: 'In our many conversations with Taylor Vinters this year, particularly with the management team led by Ed Turner and Matt Meyer and with its partners, it was obvious that we share the same values as well as strategic business vision. They are focused, purpose driven and have been very successful in growing their business and brand in the innovation space.'
In the past five years, Mishcon de Reya has launched MDR LAB and invested in a number of legaltech start-ups, as well as launching its own innovation department and creating a legal technology consultancy.
Taylor Vinters operates in key innovation hubs London, Oxford and Cambridge and the core of its business is based around a client base of venture-backed and established corporates in the innovation sector.
Ed Turner, managing partner of Taylor Vinters, said: 'Combining our businesses enables us to accelerate our strategy and help more innovators and entrepreneurs shape a better world. It means we are able to invest and develop our core capabilities, retain and attract talent and innovate in our service delivery for clients.'
Earlier this month, partners with Mishcon de Reya voted through proposals to list on the stock market, with the flotation likely to happen in the fourth quarter of this year. Every staff member will become a shareholder in the listed business, although it is not known whether this would include anyone involved with Taylor Vinters.