Shadow justice secretary Richard Burgon has indicated that a Labour government will introduce automatic legal aid for inquests involving state-related deaths after criticising the government's LASPO review as 'too little, too late'.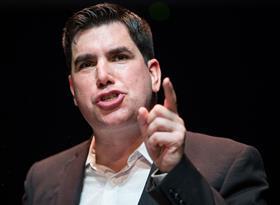 Burgon told a meeting of the all-party parliamentary group on legal aid today that Labour is working with Inquest, a charity that has campaigned for an equality of arms between bereaved families and the state, on automatic public funding for the approximately 500 deaths in state custody that occur every year.
Burgon also said that Labour is working on an amendment to introduce early legal aid for immigration cases involving EU citizens.
Inquest is making a renewed push for automatic non-means tested legal aid for families following a state-related death after the Ministry of Justice confirmed this month that it will not introduce automatic public funding where the state is represented.
Justice minister Lucy Frazer QC told the meeting that the ministry has already changed the presumption in relation to deaths in state custody, so that there is now a presumption that families will get legal aid.
The ministry is 'committed to looking at further funding for people in this dreadful scenario', Frazer said. One option being considered is to make the department responsible for a potential wrongful death share some of the funding obligation. Frazer said the ministry is also committed to looking at the means test threshold for state-related deaths and the army compensation scheme.
Today's meeting marked the first opportunity for members of the legal aid community and MPs to tell Frazer what they thought about her department's review of the Legal Aid, Sentencing and Punishment of Offenders Act (LASPO), which cut vast swaths of civil law from the scope of public funding.
The ministry has promised up to £5m for 'innovative' forms of legal support and an extra £3m over two years to help litigants in person. 'Legal support hubs' will be tested and the department will pilot face-to-face early legal advice in a specific area of social welfare law.
Frazer said the review was a 'thorough and honest reflection' of LASPO's impact, before highlighting key aspects of the ministry's legal support action plan.
Conservative Bob Neill, chair of the House of Commons justice select committee, said the review was a 'starting' point'. Labour's Andy Slaughter said pilots and reviews 'are what you do when you're not prepared to put money up'.
Alex Chalk, a Conservative member of the justice committee, told Frazer that 'it would be very unfortunate if the government were perceived to be walking backwards slowly. It needs to be marching forward fast'. He acknowledged that it will be difficult to get money from the Treasury, but said the £1.6bn spent on legal aid last year should be looked at in the context of, for instance, the £40bn spent on international development.
With lord chancellor David Gauke keen to abolish short prison sentences, Chalk suggested that the ministry should reinvest any savings made from a smaller prison population into legal aid.