A senior figure in the Government Legal Department and a former chief magistrate for England and Wales are among the solicitors to receive awards in the 2018 New Year honours list.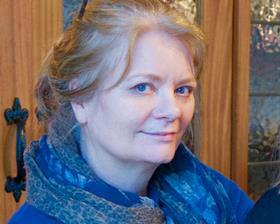 Anne McGaughrin, legal director for Department for Education, Government Legal Department, receives the CBE for services to law and order in the public sector. McGaughrin was admitted in 1986 and worked in law centres and private practice before joining the government legal service.
The Department for Education's legal workload this year included intervening in Isle of Wight Council v Platt, in which the Supreme Court backed a council's prosecution of a parent who took their child on holiday in term time.
Howard Riddle, who retired in 2016 as chief magistrate for England and Wales, receives the CBE for services to the administration of Justice. Riddle was admitted as a solicitor in 1978 and elected as an honorary bencher of Gray's Inn in 2012. He was appointed as a stipendiary magistrate in 1993 and to the post of senior district judge (chief magistrate of England and Wales) in 2010.
Kevin Sadler, courts and tribunals development, HM Courts and Tribunals Service also receives the CBE for services to the administration of justice. His responsibilities include HMCTS's property function, including the controversial court closures programme.
There is an OBE for solicitor and Islamic family law specialist Aina Khan, conferred for services to the protection of women and children in unregistered marriages. She has been head of the Islamic and Asian department at Duncan Lewis since 2012. Khan was formerly head of family law at Woodroffes in Belgravia, London and head of the Islamic Legal Services division at Russell Jones & Walker (now Slater and Gordon) in Chancery Lane.

Nilufer von Bismarck, the head of the financial institutions group and equity capital markets at magic circle firm Slaughter and May, receives the OBE for services to the financial sector. She has been with the firm since 1990 and partner since 1994.
Sacha Harber-Kelly, formerly a case controller at the Serious Fraud Office, has been given an OBE for services to combatting fraud, bribery and corruption. Harber-Kelly is now a partner at US firm Gibson Dunn & Crutcher.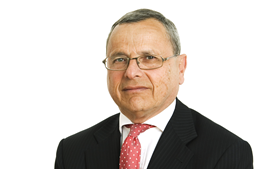 Andrew Kaufman, corporate and M&A consultant at London firm Fladgate has been awarded an MBE for services to Holocaust education. The honour recognises his contribution to national charity the Association of Jewish Refugees.
Margaret McCabe, head of the Welsh Tribunals Unit, receives the MBE for services to administrative justice in Wales. She was nominated for demonstrating 'truly outstanding leadership' in establishing the unit.
Also receiving an MBE is Warwickshire solicitor Michael Coker, awarded for services to the community. Coker has served as Mayor of Kenilworth and Chair of Warwick District Council. He is former senior partner of Field Overell Solicitors in Leamington Spa and was also H M Coroner for Warwickshire.
In the diplomatic service and overseas list, barrister Paul Mahoney, former UK judge at the European Court of Human Rights in Strasbourg, receives the KCMG for services to international justice.