The victim of a fatal assault in a Newcastle shopping centre has been named as a 52-year-old solicitor. Northumbria Police confirmed that Peter Duncan was stabbed with a weapon believed to be a screwdriver on Wednesday night inside the doors of the shopping centre at Old Eldon Square.
In a statement, his family said: 'Peter was a kind and caring man who was always first to help others.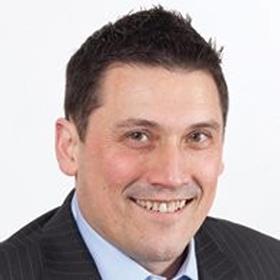 'He was a devoted father, husband, son, brother, uncle and friend and loved by all who knew him. His death will leave such a huge hole in our lives and he'll be deeply missed by us all.
'Words can't quite describe what life will be like without him. He had so much of his life left to live and he'll be in our hearts and thoughts every day.'
Duncan was legal counsel at international engineering and manufacturing firm Royal IHC Limited, with his office based in the city. According to his LinkedIn profile, he was a Northumbria University law graduate who also spent eight years with Newcastle firm Dickinson Dees LLP (now part of Womble Bond Dickinson). He was admitted as a solicitor in September 2007.
In one Twitter tribute, a former colleague said: 'I am totally distraught at hearing this. Peter was the most wonderful man and an absolute joy to work with.'
Law Society vice-president David Greene said: 'We are deeply saddened to hear the shocking news of Peter Duncan's death. The Law Society's thoughts are with his family, friends and the local Newcastle community at this extremely tragic time.'