An open justice campaigner has called for the findings of video remand research to be published as the courts increasingly turn to remote hearings to keep the justice system going during the coronavirus crisis.
A three-year Home-Office funded 'video enabled justice programme', sponsored by the Sussex Police and Crime Commissioner, will end this week. Last month the Office of the Sussex Police and Crime Commissioner and lord chancellor Robert Buckland signed a 'memorandum of understanding' for HM Courts & Tribunals Service to secure the video-enabled justice service that has been deployed in Kent, Norfolk, Suffolk, Surrey and Sussex for 2020/21.
Researchers at Surrey and Sussex universities conducted an independent evaluation of video remand hearings at Medway Magistrates' Court involving one or more remotely located courtroom participants. A 'dissemination forum' at the University of Sussex this month was cancelled due to the coronavirus outbreak.
The Sussex Police and Crime Commissioner told the Gazette that it did not have any presentations that could be shared at this time. However, a spokesperson said: 'We are currently fully engaged supporting HMCTS colleagues, considering options for wider use of video to support courts in response to the Covid-19 pandemic. The use of video enabled justice in the south east across Kent, Norfolk, Suffolk and Sussex to facilitate remote working in remand courts and police officers giving evidence by video has proved very effective and this is one option that HMCTS are considering at this time.'
Since June 2018, over 10,792 first appearance hearings have taken place through the video-enabled justice programme using the relevant technology. The commissioner's office said the hearings provided 'significant' learning and development opportunities to help inform 'end state' requirements for video remand hearings and identify where gaps exist. Following approval from the senior presiding judge, specific functionality developed for the Crown Prosecution Service to prosecute remotely from work was live-tested between 4 and 10 March. Twenty-one cases were successfully prosecuted. A 'comprehensive' summary report will be submitted to the senior presiding judge. The senior presiding judge also gave approval for three defence solicitors to use their laptops and appear remotely into court. Three hearings were successfully completed, the Gazette was told.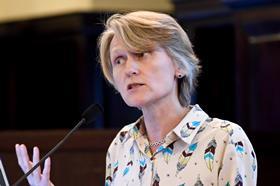 Transform Justice, a legal charity, has previously done research which suggests virtual hearings negatively affect unrepresented defendants. Its director, Penelope Gibbs, said: 'We know that hearings have been completed but we know nothing about what kind of defendants have been involved, nor the difficulties encountered and justice outcomes. Previous research suggests that those forced to appear on video from police stations are less likely to be legally represented and likely (perhaps because of this) to get increased prison sentences. HMCTS are now proposing to roll out these video processes. Given the threat to justice we urgently need to see both the evaluation of the pilot and the basis for any approvals given by the senior presiding judge.'