Litigation firm Stewarts has announced a shaky set of financial results, with net profit and profit per equity partner (PEP) falling for the second year in a row.
For the year ending 30 April 2019, net profit fell by 13% to £24.6m and PEP dropped by 16% to £1.2m. Revenue grew by 11% to £69m.
According to Stewarts, the PEP decrease reflects the 'broader spread of equity amongst partners ensuring that the leaders of tomorrow are fully recognised in keeping with our meritocratic structure'.
Managing partner John Cahill said: 'We are pleased to post another very satisfactory set of financial results. During the year we have made significant investment in new practice areas including financial crime and media disputes.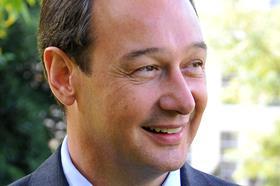 'I indicated last year that our revenue patterns would be "non-linear" and that remains the case, although both revenue and PEP have increased over the last five years.'
This is the second year running that Stewarts has reported a fall in profits.