An increasing number of US firms are insisting that staff are fully vaccinated before returning to the office to prevent Covid outbreaks at work.
Reed Smith has told all of its US personnel that, from this week, access to the firm's US offices will be limited to those who are fully vaccinated. 'The firm will make reasonable accommodations on a case-by-case basis for those who are not vaccinated because of medical, religious or other reasons,' the firm said. Staff who are not vaccinated have been told to work remotely.
Doug Cameron, managing partner for the Americas, said: 'With the prevalence of the Delta variant and the contagious nature of that strain, we have concluded that to best protect our people, it now makes sense to require that Reed Smith personnel who come into our offices be vaccinated.' Masks will also be required in offices where localities are deemed to be 'high' or 'substantial' Covid transmission areas.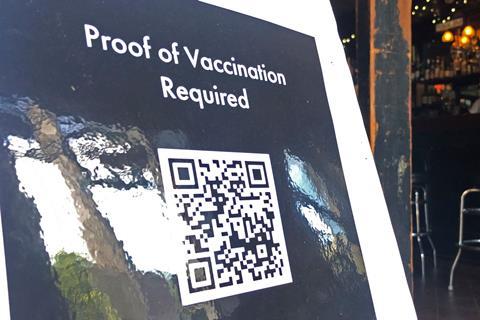 Reed Smith's US offices are due to fully reopen on 13 September, but under a flexible working policy staff will not be required to work a set numbers of days in the office. Instead, they must maintain 'some routine physical presence in the office' for meetings, office events and training sessions.
It has been reported that Davis Polk, Cooley and Fried Frank have adopted similar strategies in their US offices. Meanwhile, Hogan Lovells has asked that only fully vaccinated people come into their US offices until mid-September.
'We are pleased that more than 70% of our people in the Americas have voluntarily confirmed that they are fully vaccinated and we have encouraged all our people in the US to be vaccinated if possible, based on the recommendations of the [Centers for Disease Control and Prevention],' said Richard Lorenzo, regional managing partner for the Americas.
'In mid to late August, we will assess this interim approach and determine whether vaccinations will be required for office entry from September 13. Given the dynamic and unpredictable nature of the pandemic our return to office date and office access requirements may change.'
So far, no London law firms are known to require staff to be vaccinated before returning to work in-person.