A controversial scheme set up to compensate 'unsophisticated' businesses that were mis-sold complex financial products by banks is being reviewed for 'lessons learned', the Financial Conduct Authority has said.
SMEs with a claim were told by the FCA's predecessor body, the Financial Services Authority, that they did not need independent legal advice, even though the scheme was administered via the banks themselves.
The review, led by John Swift QC, 'will provide an assessment of the former FSA and now FCA's actions relating to their interest rate hedging product redress acheme and set out the lessons that should be learned from the review'.
The compensation scheme, which began in 2013, involved 3,000 bank employees at its peak. Mis-sold products included complex derivatives to 'hedge' against events such as interest rate rises. While this is an established part of business practice, products were sold to many businesses for which they were not appropriate. An FSA review in 2013 found that 90% had been mis-sold.
Not all businesses were unrepresented, and by 2016 lawyers acting on claims were complaining of delays and a secretive process. A fraction of the estimated value of valid claims was paid out.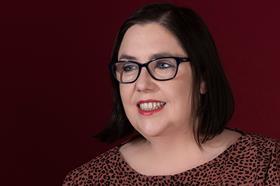 Janine Alexander, partner in City firm Collyer Bristow's banking and financial disputes team, told the Gazette the review was much needed. 'The redress scheme was very one-sided and lacked transparency,' she said. 'Decisions were often made based on internal bank documents the affected customers were usually not allowed to see or comment upon.'
Swift has already received evidence from corporate treasury consultants Vedanta Hedging, which has advised clients on hundreds of claims. Last month founder Abhishek Sachdev wrote to Swift saying his concerns about conflicts of interest had been realised. He highlighted claims by a KPMG whistleblower who said he was 'browbeaten' into making smaller settlements.
Fears that the definition of 'sophisticated' and 'unsophisticated' business owners was wrong had also proved true, he added. Defining customers as 'sophisticated' if their product was more the £10m in value excluded them from the redress scheme.
Swift's review will not consider or investigate individual claims, but he is writing to all parties affected or involved with the redress scheme. Submissions can be made before 31 January 2020.